Training celebrities, working at the famous Grove Hotel in Hertfordshire and being a former powerlifting competitor are just a few of the attributes Mark Alexander can boast about.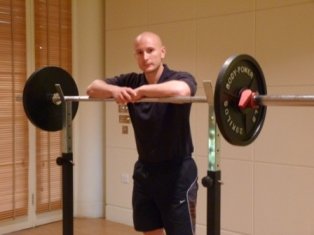 Though those of you lucky enough to spend time with Mark will know that boasting isn't something he does and its his humble nature that makes him so good to train with and I for one can personally vouch for that.
I always try to interview people with something interesting to say about working out and eating better and Mark is someone I've had a number of debates, conversations and between sets physiology lessons with which impressed me enough to want to interview Mark so everyone else can benefit from his vast knowledge of all things training.
In this interview you get an insight into Mark's personal training style, see a video sample of a personal training session with Mark and even download a sample workout and diet plan put together exclusivley for this interview!
---
Personal Trainer
Skye: You recently trained Ralph Fiennes for his new movie Coriolanus where he stars alongside Gerard Butler.
How did you get the opportunity to work with Ralph and how did you tailor his workout and diet plan?
Mark: I was very lucky as he was staying at The Grove hotel where I work while he finished filming the last of the Harry Potter films. My manager at the time asked me to help train him 5 times per week for 6 weeks.
We alternated who would train him and Ralph really did push himself. I gave him a diet plan that he could work around his filming and really pushed him in the gym. Lots of compound movements mainly but he did love his isolation exercise for his arms.
Skye: Give us a feel for how you work with your clients to help them achieve their physique goals?
Mark: I always sit down with them and discuss nutrition, the type of training I like to teach, fitness testing and also the personalised gym program they'll be doing on their own.
I really think it's important for my clients to learn how to do new exercises and understand different training techniques and progressions so they can slowly start training independently.
In my weight training sessions I try to get the most out of my clients and try to hit each exercise a bit differently each week to make sure I'm shocking their bodies. Overall I think I really try to not just change people's training but their whole lifestyle and ways of thinking about fitness.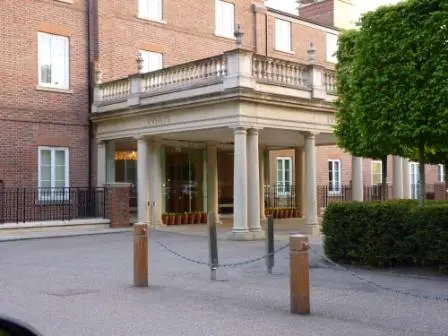 Skye: What's the best thing about working at The Grove?
The opportunities I have had including training a few celebrities, leading the bikini boot camps and meeting some really good people. I have not woken up in the morning yet and dreaded going to work so that must be a good thing.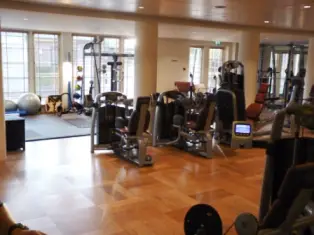 Skye: As someone who's visited The Grove I can vouch for the wonderful facilities and beautiful surroundings. For readers not lucky enough to have visited The Grove yet, give us a feel for what makes the place so unique?
Mark: The Grove is set within 300 acres of rolling Hertfordshire parkland. There is so much to see and do here.
From walking along the Grand Union Canal, exploring the bike trails in the woods to playing volley ball on the beach.
The hotels facilities are second to none with 3 swimming pools, croquet lawn, tennis courts and a premiership standard football pitch not to mention three delicious restaurants to choose from.
---
Fitness Writer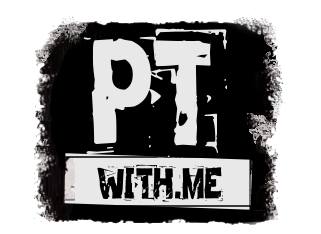 Skye: You've recently started a Blog where you post regular updates and articles.
Where can people follow your Blog and what can they find there?
Mark: I've always had a passion to write about fitness & nutrition and have been lucky to have been given the opportunity to write some articles for The Grove to go out in their monthly email newsletter.
The articles will also be posted on my Blog in a section about me and other articles I've written.
I also have sections dedicated to bodybuilding, powerlifting, and supplements which contain videos and other updates.
You can find my Blog at www.ptwithme.blogspot.com
---
Download Free Mark Alexander Workout Plans!
Mark has kindly put together a
weightlifting beginner
workout plan aswell as a more advanced
printable complete bodybuilding routine
and diet plan that you can download for free!
This is the next best thing to a session with the man himself so go check them out!
---
Follow Mark
Skye: How can readers keep in contact with you?
Mark:
Email: [email protected]
www.ptwith.me
www.ptwithme.blogspot.com
The Grove Spa and Gym
---
Return from Mark Alexander Interview to Interviews


Return to Free Workout Plans For Busy People