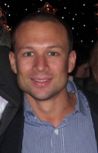 Hi, I'm Skye and I'd like to welcome you to my site.
I started Free Workout Plans For Busy People to help people find effective ways to balance busy lives with achieving their body transformation goals.
I know only too well how difficult it is to keep to scheduled workouts and eat right when you have to juggle a career, family life and the hundreds of other things you need to get done.
I discovered how to find the balance and get the results I wanted and this website is how I share my methods with you.
---
My Busy Life
I have a full time career in the insurance industry in London, England where I manage large blue chip client relationships across multiple countries.
I regularly travel to meetings by planes, trains and automobiles and my commute is a 70 mile round trip to the office each day via the M25 motorway which is often referred to as the "World's biggest car park"!
Living this lifestyle had me well on my way to the physique sported by 50 + executives!
I run this website, a business outside of work, play football twice per week, am in a relationship but I still find time to workout.
It wasn't always this way though…
---
My "Oh My God, I'm Fat!" Moment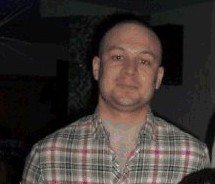 They say the camera adds ten pounds but I actually did look like this and yes, both of those chins were mine!
Seeing this picture rocked my world as it dawned on me that my lifestyle was the reason I was so out of shape. Wanna know the worst thing?
I was actually working out 4-5 times a week when this picture was taken!
I told myself I was "bulking" and trying to gain muscle but really all I'd gained was fat and I knew I needed to do something about it!
---
My Busy Life Took It's Toll on Me
Too many late nights, not enough sleep, travelling on business, working away from home for months on end, client lunches and entertainment all contributed to me being out of shape.
Despite following the free workout plans recommended by the magazines and taking supplements, counting calories etc I still gained weight because I couldn't control my schedule. I was constantly eating too many calories because I had to eat when and where I could, rather than where and how I wanted.
When I could control my diet and training I became totally anal and if I thought I was going to miss a workout, I'd leave home at 05:30 and go before work.
I'd shun any food during working lunches because it wasn't perfect diet friendly food. I'd go out for dinner when entertaining clients and not drink because I was trying to be disciplined.
My girlfriend was not happy, I was miserable, no fun to be around and even worse I was FAT! This was confirmed by a body fat test which told me that 21% of me was fat!
This was the call to action I needed and I decided to start again.
---
How I Finally Discovered How To Make Fitness Fit My Busy Life!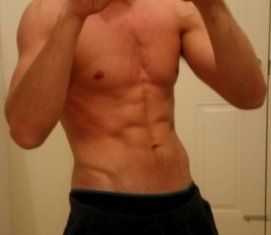 I spent months going over my diet, my training, my lifestyle and trying to figure out how I could get back in shape with the limited time I had available and the need for a flexible attitude to dieting.
I went back to basics with my training, focussed on a handful of exercises and worked hard to get strong in them. I lost 40 lbs and got my body fat down to 10%.
I was able to do this while leading a normal life, working out just twice per week without cardio and actually enjoying my life!I'd eat junk food if I wanted, I'd drink alcohol and none of this stopped me achieving my goals.
---
How My Free Workout Plan and Diet Enriched My Life!
Working out less allowed me to use my free time to actually start enjoying life again!
I made the most of this new found lease of life by taking up new hobbies….
I relax by travelling to the Cornwall a few times a year and I always make sure I surf while I'm there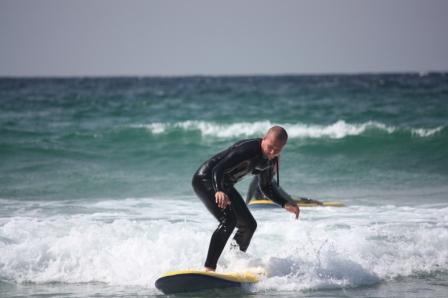 I used to really enjoy playing football as a goalkeeper so I started playing competitive football twice a week again…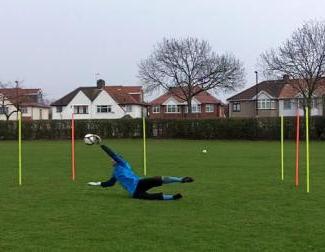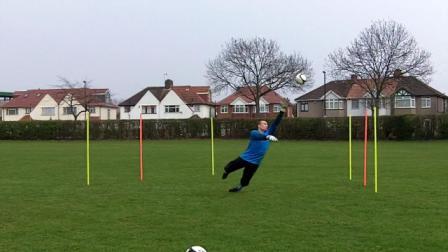 My friends were pleased to have their friend back as I'd no longer always say no to going out. I made up for lost time by partying whenever possible!
---
Now YOU Can Take Your Life Back and Get Results Too!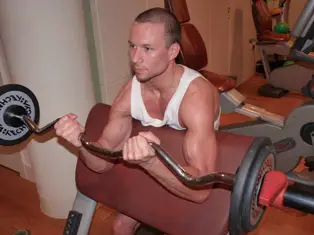 I've been on both sides of the fence and I know how hard it can be to find the time to workout and prepare your own food.
I also know how amazing you will look and feel once you've achieved your goals and how surprised you'll be that you actually find you new free workout plan easy to stick to!
The secret to achieving your goals in spite of your busy schedule is by focussing on a handful of key areas which deliver BIG results from little time invested.
Everything you need is right here for you and I'm always on hand via my
Contact Me
page if you have any questions or need any advice.
You have the tools you need to make the changes you crave so get started now and make your free workout plan work around YOU!
Good Luck!
Skye
---
Return from About Me to the Homepage