Who says you can't indulge in dessert on a diet?!
I discovered these low calorie dessert recipes that you can eat whilst dieting guilt free! I've since made it my mission to discover and create as many recipes as I can!


Since I discovered how to include dessert in my diet it really has changed my life and I'm convinced it will change yours too. No matter what type of diet you follow I've got a dessert for you:
High Protein Low Carb Desserts – 50-60g Protein per serving, less than 10g carbs
High Protein, Moderate/High Carb Desserts – Perfect for carb loading and refeeds
High Fat Low Carb – Ketogenic dessert recipes for the keto crew
Prepare to shock your taste buds back to life and watch your friends and families confused faces when you tell them your eating cheesecake and brownies on your fat loss diet!
To most people, adding dessert to your diet sounds like a recipe for disaster but it could actually be the best thing you ever did! Let me explain…
---
The Reason Most Diets Fail and Why Dessert Could Be The Solution!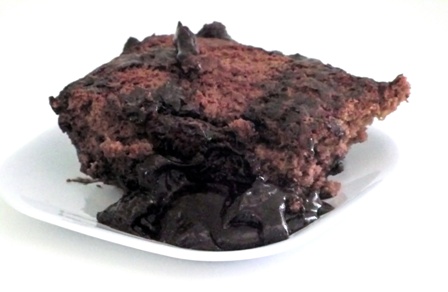 Answer: Because people don't stick to them for long enough. In simple terms, successful dieting is about consuming fewer calories than you burn thus forcing the body to breakdown body fat for fuel. Provided your diet isn't completely retarded you should be able to lose weight if you stick to it for the duration.
The issue is diet adherence. Sticking to your diet for long enough to see your efforts bear fruit!
Eating bland food day after day can only be endured for so long. Deprive someone of something for long enough and it'll be all they think about, it will consume them entirely until they consume it entirely!
The dieter ends up having a massive blow-out and binge eating and undoing all their good work. This doesn't have to happen! Adding small regular treats such as my low calorie dessert recipes satisfies your sweet tooth and makes you forget you are even on a diet!
Bottom line…You get to eat healthy, great tasting treats that make sticking to your diet long term a walk in the park!
---
What's The Secret To Making Low Calorie Dessert Recipes?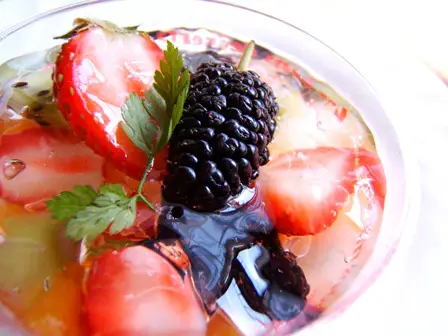 The secret is in the choice of ingredients and the way you adapt recipes to suit your dietary needs. There are a number of staples you will find coming up again and again, here's a list of them so you can stock up next time you shop for groceries:
Fat Free Cream Cheese (Quark, Philadelphia etc)
Fat Free/Low Fat Cottage Cheese
Eggs
Skimmed Milk
Sweetener (Splenda, Stevia etc)
Vanilla/Almond extract
Cinnamon
Cocoa Powder
These ingredients are the main players in some of the most awesome tasting low calorie dessert recipes you will find! Get ready to indulge in high Protein desserts, cheesecakes, meringues, homemade protein bars, brownies, cookies and other delicious delights!
Give into temptation without having to worry about strapping yourself to a treadmill tomorrow!
Follow my step-by-step low calorie dessert recipes which include pictures to walk you through how to make them.
All you have to do is decide what type of dessert you want to eat today?
---
Dessert Recipes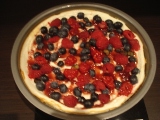 Low Carb Cheesecake Recipe

This blueberry and raspberry low carb cheesecake recipe is the best I've ever made! Its diet friendly, high protein, low carb, low fat, easy to make and tastes like gourmet food at its finest!
Low Carb Pumpkin Cheesecake Recipe

The original and best JC Deen low carb pumpkin cheesecake recipe! This recipe has been widely posted online and for good reason, it does not disappoint!
---
Return from Low Calorie Dessert Recipes to the home page