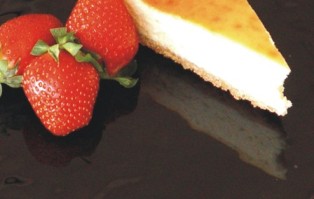 This low carb pumpkin cheesecake recipe has been posted on countless forums, message boards and websites the world over because it is a simple, high protein desert recipe that makes sticking to your diet a piece of cake!
It's easy to make and like my
Blueberry and Raspberry Low Carb Cheesecake Recipe
it will make you look forward to finishing your dinner every night!
Low Carb Pumpkin Cheesecake Recipe
Ingredients:
28g crushed Graham Cracker for Crust
2 blocks of Fat Free Cream Cheese (450g)
1/2 cup (15g) Splenda
1/2 tsp Vanilla Extract
1 Egg, 1 Egg White
1/4 cup (75ml) Whole Milk
120g Canned Pumpkin
1 pinch of Pumpkin Pie Spice
1 dash of Cinnamon
A quick word on the ingredients as some items may not be available in Europe as this is a US recipe. Fat free cream cheese is non-existent in Europe, use Quark or Philadelphia instead.
Graham crackers are also unavailable here in London so I use regular digestive biscuits.
Remember if you change the ingredients the macros change so make sure you work it all out so you know what you're eating.
Instructions :
Spray some non-stick spray in a 6 or 8 inch pie dish, and sprinkle the crushed Graham Cracker crumbs evenly for the crust.
Mix all ingredients but the eggs and Canned Pumpkin in a bowl with a mixer. Once the batter is smooth (1min) add the eggs; mix until the batter is a creamy consistency. Mix the pumpkin into the batter and once you are done mixing the pumpkin, pour the batter into the pie dish.
Bake at 325F (175c) for about 30-40 minutes. Check at the 30 minute mark and continue baking until the centre is almost set, then set out to cool. Place in the refrigerator for a minimum of 3 hours and top with your favourite low-fat whipped topping before serving.
---
Nutritional Information
Protein – 85g
Carbs – 60g
Fat – 10.5g
These macros are for the entire cheesecake, so if you only eat half of it then the macros half also.
Half Cheesecake equates to 42.5g Protein, 30g Carbs and 5.25g Fat which for a desert is hard to beat!
If you prefer something a little sweeter then make sure you check out my
Blueberry and Raspberry Low Carb Cheesecake Recipe
which I created using this recipe so making it is just as simple.
Want something other than cheesecake? Male sure you check out the rest of my low calorie desert recipes, there's something sweet in store for every disgruntled dieter!
---
Return from Low Carb Pumpkin Cheesecake Recipe to Low Calorie Desert Recipes


Return from Low Carb Pumpkin Cheesecake Recipe to the Home Page