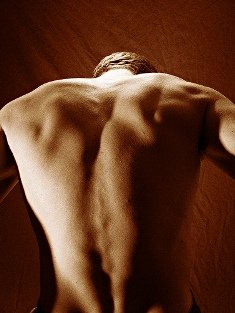 Back exercises should be prominent in your workout routines as your back is the largest area of muscle in your upper body.
Unfortunately, many trainees' neglect back training in favour of the ever popular T-Shirt muscles like biceps and chest.
This is a HUGE mistake as a strong back has a wide array of benefits which can add value regardless of your goal.
Want to get faster or more powerful for your sport?
Want to lose fat?
Want to build muscle and gain strength?
Want to be free from back pain and reoccurring back injuries?
Train Your Back!
You must train your back with consistent dedication as the benefits you will reap will be plentiful.
After all, you don't want to look like one of those hunchback weightlifters who work their chest too much and has rounded shoulders.
Exercising your back will keep your posture in check and your back healthy which will come in handy as you get older!
Exercise Guides
Which Exercises Are You Looking For?
Pull Ups
Weighted Pull Ups
Lat Pulldown
Chest Supported Row
Seated Cable Row
Rear Delt Raises
Check out the video and image guides which walk you through each movement step-by-step so you can be confident you're doing them correctly.
---
Related Articles
Tips, techniques and articles about back training:
Deadlifts
Pull Ups and Chin Ups
---
Return from Back Exercises to Weightlifting Exercises


Return from Back Exercises to Free Workout Plans For Busy People