This protein fluff recipe will keep you same while dieting. In fact, it could just save your relationship.
After all, low calorie and low carb dieting isn't easy and even the most patient of people find themselves on edge and ready to snap if provoked.
Well before you end up doing 25-to-life for manslaughter allow me to introduce the solution that's keep me out of the big house for the past 3 years…Protein Fluff.
What The Hell Is It?
The name conjures up illusions of high protein candy floss (if anyone actually makes this let me know!) which sounds awesome but in fact it's more like a light mousse than coloured sugar-on-a-stick,
It is in fact a very simple low calorie, low carb, low fat, high protein dessert which is so simple to make and tastes amazing.
It's perfect if you've struggled to stick to your diet for any of these reasons…
Diet Disasters This Protein Fluff Recipe Solves!
Protein Fluff is the solution to these common diet killers:
Eating Enough Protein Each Day
Drinking Too Many Shakes
Not Being Able To Eat Dessert
Dieting Leaves You Hungry
Struggle To Reduce Carbs
Struggle To Keep Calories In Check
What Do You Need To Make It?
The beauty of this recipe is in it's simplicity, all you need is a blender or a whisk, a bowl, casein protein, milk,some frozen or chilled berries and splenda if you wish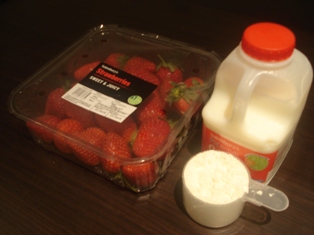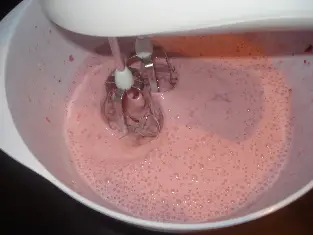 Protein Fluff Recipe: Video Guide
Rather than film my own video, I found this one on YouTube which does the trick and I'm too busy to reinvent the wheel so here's a video guide which sums it up nicely:


At just 200 calories per serving and packing a powerful 20-40g of protein it's hard to find other low calorie dessert recipes which come close.
For best results don't try to use whey protein as it simply won't be thick enough to become a fluff, I've managed to get away with a whey/casein blend before but that's most likely because I was using a good brand.
Use around 200g of berries of whichever type you like (strawberries, raspberries, blueberries etc) and as much sweetener as you feek you need but remember that splenda isn't carb free so factor that into your diet plan
You can also freeze the fluff for a few hours and it becomes ice-cream like and can make a nice change from the regular fluff if you've been eating it everyday like I do!