by Skye
(Free Workout Plans For Busy People HQ)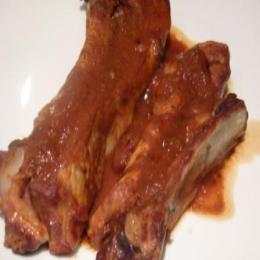 New ketogenic diet recipes don't always turn out as good as they sound. But this slow cooked BBQ ribs recipe is so delicious you'd swear you weren't dieting at all!

How Long Does it Take To Make?
Preparation Time: 10 minutes
Cooking Time: 8 hours (slow cooking)
Nutritional Breakdown
This recipe serves one person and is based on the ingredients listed below. The ribs are the dominant ingredient and they make this a super high protein recipe.
Calories: 775
Protein: 89g
Carbs: 14g
Fibre: 3g
Net Carbs: 11g
Fat: 39g
Ingredients Required
1 lb Fresh Pork Ribs
35g Tomato Puree (approx 1.5oz)
60ml water (approx 1/4 cup)
15ml Vinegar (approx 1/8 cup)
2 TBSP Worcestershire Sauce
1 TBSP Dry Mustard
1 TBSP Chilli Powder
2 TBSP Splenda
If you're cooking for more people just multiply the numbers accordingly.
---
Instructions

1 – Get a frying pan and coat with calorie free cooking spray, put it on a high heat and add the ribs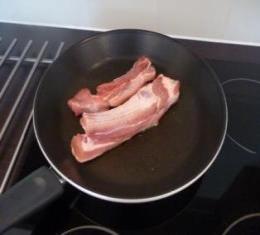 2 – Turn the ribs in the pan until both sides are brown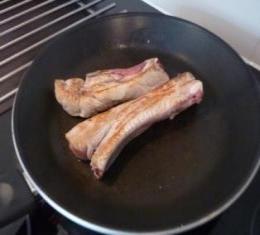 3 – Use the calorie free cooking spray to coat the slow cooker (crockpot) so that the bottom and sides are covered
4 – Remove the ribs from the pan and add them to the slow cooker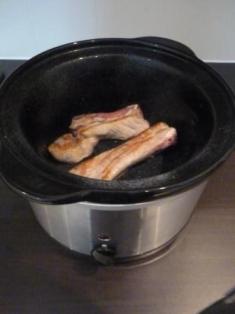 5 – Using a small bowl, combine the remaining ingredients and mix until a consistent mixture is formed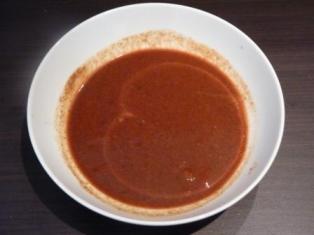 6 – Pour the marinade over the ribs ensuring you cover them as much as possible
7 – Turn the ribs to coat them thoroughly
8 – Set the slow cooker to low and leave for 8 hours
9 – After 8 hours have passed remove the lid and serve up!
Serve and Enjoy!
The meat will fall off the bone and your mouth will water as the tangy BBQ flavour takes over your tastebuds!
The fat on the ribs makes them even tastier and you'll snigger to yourself when you think of the boring diet foods everyone else is eating.
Who'd believe you could burn fat eating this way? – I say let them stay ignorant while you enjoy food like this while working towards the body you've been wanting for years!
---
See More Great
Ketogenic Diet Recipes!