The nutrition facts label should tell you what's in your food, but beware clever labelling that hides ingredients that make your "healthy" food totally unsuitable for your diet!
Aggressive marketing slogans touting health benefits like "low fat" are also just a smokescreen designed to take your attention away from what's REALLY in these diet killers!
People are often staggered when they realise that the low calorie, low fat snack that they've been eating is actually the cause of their dieting woes.
Thankfully, this situation can be remedied easily and once you know the tricks of the trade you'll know which products to leave on the shelf.
---
The Purchase Mindset…Price vs. Proposition
In times like these especially, the average consumer purchases food products based on price. The popularity of low budget supermarkets attests to this trend.
Dieters and fitness enthusiasts focus less so on the price and more on the nutrition facts label to establish what's in the product and if it fits their diet plan.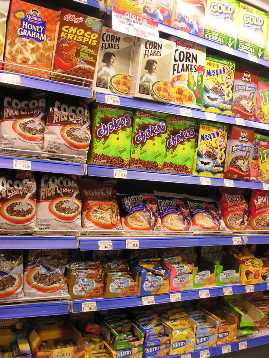 However, mainstream consumers are starting to pay a more attention to what's in the products they buy each week as they try to lead healthier lifestyles.
The problem is, whilst looking at the nutrition facts label is the first step, unfortunately most people don't know what's good and what isn't and they end up being led by three things:
Bold marketing statements hollering the health benefits of said product
The number of calories in the product
The amount of fat in the product
Food manufacturers are aware of this and they manipulate the nutrition facts label to make their products look healthier than they really are.
Whilst you think your low calorie, low fat product is good there are often hidden sugars and even dangerous ingredients detrimental to your health!
"People tend to assume, [mistakenly], that what's stated on the front of the pack has the explicit or at least the tacit approval of the government," says Dr. David Ludwig, an associate professor of paediatrics at Harvard Medical School.
If you've been struggling to lose weight despite doing everything right, this could be the reason.
Let me show you what to look out for and how unhealthy foods are made to look healthy!
---
How To Legally Mislead Consumers and Compromise Their Health!
Food manufacturers are acutely aware of the fact that the modern consumer is increasingly savvy when food shopping. They know people are starting to look at the nutrition facts label and they've reacted to this in a very deceptive way…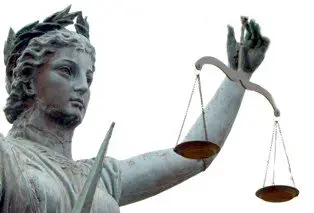 They hide ingredients, rename them, replace them with obscure ingredients the average consumer has never heard of and they manipulate the nutrition facts label to hide the truth about their products.
Know the worse bit?
It's all done within the rules of the laws that govern them! That's right, our governments who are supposed to have our best interests at heart allow these companies to go around the law and mislead us into unhealthy lifestyle choices!
Consider that in 2008 The Kellogg Company's marketing budget was over $1 billion, and then it starts to become clear why this is allowed to happen.
---
Inventive Labelling To Deceive Savvy Consumers
The health conscious shift in consumer shopping behaviour made a huge impact on the food manufacturing industry and every product soon sported aggressive labelling trumpeting the health benefits of the product.
Take a walk along any aisle of your local supermarket and you'll be overwhelmed by the barrage of messaging convincing you of the virtues of these products:
Rich in fibre
Rich in antioxidants
Low Fat
Can lower cholesterol
Made with real fruit
One of your 5 a day
Made with natural ingredients
All of these things sound great to the untrained eye, but consider them in the context of the overall product and soon things don't look as good as they do on first sight!
Deception # 1 – The Nutrient Content Claim
The nutrient content claim involves the manufacturer labelling the front of the product with something like "0g Trans Fat" without mentioning the that it may have a substantial amount of total fat and saturated fat too.
A quick glance of the nutrition facts label will be enough to tell you how much fat is in the product so don't just rely on the front of product labelling.
Deception # 2 – Adding Micronutrients For Marketing
How do you make an unhealthy product sound healthier? Add the tiniest amount of a micronutrient known to have health benefits.
This is common as it allows the manufacturer to advertise the product as "high in fibre" or "full of vitamins and minerals"
The marketing of these faux benefits is designed to take your attention away from the facts found on the nutrition facts label.
Deception # 3 – Faux Health Claims
Many products have health claims such as "Can help lower cholesterol" or "Builds strong bones" but do they really impact on your health?
Usually, no.
The manufacturers need regulatory approval if they want to advertise their product as being helpful in fighting or preventing diseases. To get around needing this approval they leave out any mention of the disease itself and just make a generic statement about an ingredient found in their product. This is known as a structure/function claim.
An example of a structure/function claim would be "Calcium helps build strong bones and teeth" rather than mentioning osteoporosis risks being reduced.
A subtle difference, but to the average consumer at face value they appear to convey the same message.
---
To put it simply, you muscle read the nutrition facts label rather than just accept that the front of package marketing represents what's actually in the product.
Take a second to study the nutritional information label and look at all of the information, this cursory glance is enough to save you making any diet mistakes that kill your progress in its tracks!
You're now wise to the tricks food manufacturers use to take our attention away from the nutrition facts label, but another, even more sneaky tactic can still derail our progress.
Food manufacturers have a number of ways to hide ingredients known to be bad for your health and spell disaster for your diet.
Discover how they do this and what you need to look out for in "High-Fructose Corn Syrup and Unhealthy Ingredients Hiding In Healthy Food"
---
Return from Nutrition Facts Label To Healthy Eating Guidelines


Return from Nutrition Facts Label To The Homepage