Want your weight loss calorie intake calculated for free? Find out how many calories you should be eating per day with your personal calorie intake to lose weight!
In this article I'll show you how to quickly and easily calculate the number of calories you need to eat each day if you want to lose weight.
In two simple steps you'll be able to:
Calculate your maintenance calories – The amount of calories per day to MAINTAIN your current weight
Calculate your calorie intake to lose weight
Knowing how many calories per day you should eat is vitally important if you're serious about wanting to lose weight.
With this information you'll know EXACTLY how much you can eat each day and STILL lose weight!
This gives you a target to aim for every day so you're not just guessing and hoping for the best, you're actually following a personalised plan that's guaranteed to work!
---
Why Do You Need To Know Your Weight Loss Calorie Intake?
The fundamental principle of ANY diet is that you must create an imbalance between what you take in (food) and what you burn off (energy).
You can create the imbalance (also known as a deficit) by restricting your food intake, by exercising or via a combination of both.
My personal preference is by restricting food intake, primarily because exercise doesn't burn nearly as many calories as you think it does!
Consider that 30 minutes of interval training where you jog for 90 seconds, sprint for 30 seconds and repeat until the 30 minute are up will probably only burn somewhere in the region of 350 calories.
To put that in context, here's a list of foods that contain a similar amount of calories:
Snickers Bar – 271 calories
Croissant – 235 calories
Dominos Margarita (2 slices medium) – 365 calories
Cornflakes (50g) with Skimmed Milk (350ml) – 348 calories
McDonalds Medium Fries – 385 calories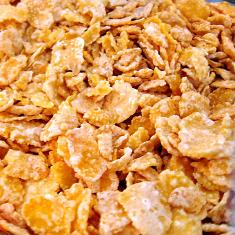 The foods in this example are obviously high in calories, but I used them as they reflect common foods people are eating before they consider dieting.
Healthier foods are obviously lower in calories; however, the purpose of the above is to demonstrate how easily a deficit can be wiped out in 2-3 small mouthfuls!
It's for this reason I suggest setting your weight loss calorie intake and then tracking your food intake rather than just exercising and hoping for the best!
If you really want results then you're going to have to sacrifice some time to track your food intake. The good news is its not THAT much time so don't worry!
The first step is setting your weight loss calorie intake, here's how you do it…
---
Setting Your Weight Loss Calorie Intake Step One: Maintenance
Your maintenance calories are the amount of calories needed per day to maintain your current weight.
You can calculate this by taking your weight in pounds and multiplying it by 15.
If you don't know you're weight in pounds use this handy converter to work it out: