Want your weight loss calorie intake calculated for free? Find out how many calories you should be eating per day with your personal calorie intake to lose weight!
In this article I'll show you how to quickly and easily calculate the number of calories you need to eat each day if you want to lose weight.
In two simple steps you'll be able to:
Calculate your maintenance calories – The amount of calories per day to MAINTAIN your current weight
Calculate your calorie intake to lose weight
Knowing how many calories per day you should eat is vitally important if you're serious about wanting to lose weight.
With this information you'll know EXACTLY how much you can eat each day and STILL lose weight!
This gives you a target to aim for every day so you're not just guessing and hoping for the best, you're actually following a personalised plan that's guaranteed to work!
---
Why Do You Need To Know Your Weight Loss Calorie Intake?
The fundamental principle of ANY diet is that you must create an imbalance between what you take in (food) and what you burn off (energy).
You can create the imbalance (also known as a deficit) by restricting your food intake, by exercising or via a combination of both.
My personal preference is by restricting food intake, primarily because exercise doesn't burn nearly as many calories as you think it does!
Consider that 30 minutes of interval training where you jog for 90 seconds, sprint for 30 seconds and repeat until the 30 minute are up will probably only burn somewhere in the region of 350 calories.
To put that in context, here's a list of foods that contain a similar amount of calories:
Snickers Bar – 271 calories
Croissant – 235 calories
Dominos Margarita (2 slices medium) – 365 calories
Cornflakes (50g) with Skimmed Milk (350ml) – 348 calories
McDonalds Medium Fries – 385 calories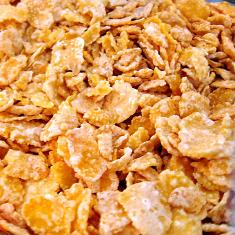 The foods in this example are obviously high in calories, but I used them as they reflect common foods people are eating before they consider dieting.
Healthier foods are obviously lower in calories; however, the purpose of the above is to demonstrate how easily a deficit can be wiped out in 2-3 small mouthfuls!
It's for this reason I suggest setting your weight loss calorie intake and then tracking your food intake rather than just exercising and hoping for the best!
If you really want results then you're going to have to sacrifice some time to track your food intake. The good news is its not THAT much time so don't worry!
The first step is setting your weight loss calorie intake, here's how you do it…
---
Setting Your Weight Loss Calorie Intake Step One: Maintenance
Your maintenance calories are the amount of calories needed per day to maintain your current weight.
You can calculate this by taking your weight in pounds and multiplying it by 15.
If you don't know you're weight in pounds use this handy converter to work it out:
Converter kindly provided by
unitconversion.org
Enter your weight in stone or kilograms and you have your weight in pounds, multiply this by 15:
180 pounds x 15 = 2700 calories per day to maintain your current weight
Setting Your Weight Loss Calorie Intake Step Two: Set The Deficit
Now that you know how many calories to eat per day to maintain your weight, it's obvious that you need to eat less than this in order to lose weight.
This is where a lot of people make big mistakes and cut a drastic amount of calories in order to lose weight quickly.
This is typically what happens when people follow crash diets and it does more harm than good.
How many people do you know who've lost a tonne of weight but then go and pile it back on plus more?
Just thinking about my colleagues in the office I can already count more than a handful. The problem is when you cut calories so drastically you'll usually regain all the weight after the diet ends.
In addition to this, severe deficits make dieting a miserable experience where you're always hungry and tired and worst of all the results are unsustainable.
As I mentioned earlier in this article, too small a deficit and you risk wiping it out with a small snack if you cheat on your diet and too much of a deficit and the diet becomes hard to live with and short term.
My solution to this balancing act is a moderate deficit, here's why:
Enough of a deficit to generate consistent fat loss each week
No feeling of severe restriction, hunger, fatigue etc
Better long term adherence – You stick to your diet for longer
Even individuals with lots of weight to lose should observe a moderate deficit in my opinion as it's more likely to be sustainable over the long term.
Here's how to calculate it:
Weight in pounds x 12
180 pounds multiplied by 12 = 2160 calories
I typically use 12 as a starting point and it's usually enough to generate fat loss, try it for 2 weeks and see what happens.
If you're losing a pound a week then leave it, if your weight remains the same (assuming the rest of your diet is optimised and you track accurately) then you may need to adjust it.
12 is used for people with regular day jobs (e.g. not labouring or anything overly physical) like office work, if your daily activity is higher than this you may wish to start with 13.
Some people need to go lower than 12 to see fat loss, even as low as 8 calories per pound.
---
Don't Set Your Weight Loss Calorie Intake Too Low!
Whilst some people need to go as low as 8 calories per pound in order to lose fat it doesn't mean that you should start there.
Start at the recommended 12 calories per pound and go from there. If 12 calories per pound isn't working and you're tracking your diet properly then go to 11 and try that for 2 weeks. This type of testing will help you learn how YOUR body works so you can personalise your weight loss calorie intake.
8 calories per pound will mean you are eating very little food each day which can lead to feelings of deprivation and restriction that cause diets to fail because they can't be maintained long term.
Setting your weight loss calorie intake appropriately is the key to losing weight as it's the most important aspect of any fat loss diet. Without expending more calories than you consume you won't be able to lose weight, just don't try to get ahead of yourself and go too low! Start slowly and work from there, this is a marathon not a race!
Now that you know your calorie intake to lose weight its important you set up the rest of your diet to maximise the results you'll get.
Protein is the most important nutrient when dieting so you need to make sure you're getting enough of it every day.
Read
How Much Protein Per Day You Need To Accelerate Toward Your New Body!
---
Return from Weight Loss Calorie Intake to Quick Ways To Lose Weight


Return from Weight Loss Calorie Intake to the Homepage