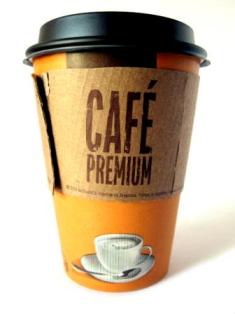 Caffeine effects the human body in a number of ways but most habitual coffee drinkers don't know how and even gym rats aren't sure why they supplement with it.
This article answers these questions and looks at the effects of caffeine and determines if you should consider supplementing with caffeine.
Here's a list of the commonly accepted benefits of caffeine:
Mental alertness
Improves exercise performance
Delayed muscle fatigue
Improves post-exercise recovery
Speeds up metabolism
Let's find out if science proves caffeines effects on the human body can live up to its billing as a cheap, natural weight loss aid and energy enhancer!
---
What is Caffeine?
Caffeine is a compound found naturally in seeds, leaves and the fruit of some plants where it kills insects feeding on the plant. The most common source of caffeine is extracted from the cocoa bean which is the coffee plant.
Caffeine is a central nervous system (CNS) stimulant which improves alertness and has a range of attractive benefits.
Is Taking Caffeine safe?
Caffeine is most widely consumed psychoactive substance in the world with 90% of adults in North America consuming it daily.
It is recognised as safe for consumption and is unregulated in most countries.
The majority of studies on caffeine effects upon the human body demonstrate the safety with only minor ailments being reported in a few studies:
Insomnia, sleep disruption and anxiety – If you're sensitive to stimulants caffeine may keep you awake so avoid it at least 4-6 hours before bed. Also, those sensitive to it may wish to limit the amount they consume to avoid any adverse effects.
Increased stomach acid – Caffeine increases stomach acid production so if you suffer from stomach ulcers or reflux it can exacerbate the problem. There is no data to suggest that caffeine causes stomach ulcers, but if you already have them it could make it worse.
Chronic caffeine use and diseases – Chronic caffeine use has been linked to diseases in multiple studies, however, these studies have not been able to say for certain that caffeine was the culprit. The studies couldn't be sure of the cause for the following reasons:
Lifestyle variability – The subjects studies will all have lead different lives with varying quantities of smoking, drinking and exercise which would have an impact
Genetics – Some people are prone to develop hereditary diseases and the studies didn't account for this
Various forms of caffeine (tea, coffee, energy drinks etc) were consumed, all of which have varying ingredients in the final product e.g. sugar, taurine etc
Dehydration – Caffeine is a mild diuretic, which simply means it is slightly dehydrating. Provided you consume adequate water (see
water make you lose weight
) this isn't an issue but athletes consuming lots of caffeine coupled with lots of exercise and little water have been known to get abdominal cramps. Drink water throughout the day, more when you exercise and there is little to worry about.
---
Does Science Support Caffeine Effects Upon The Human Body?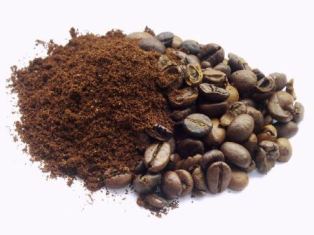 There have been many studies looking at how caffeine effects the human body, let's see what they say about each of the suggested benefits:
Mental alertness
There are a number of studies indicating that caffeine doesn't actually improve cognitive function or mental alertness.
A recent study published in the journal of Neuropsychopharmacology indicated that habitual caffeine users develop a tolerance to caffeine which means they don't feel the stimulatory effects.
The feeling they get when consuming caffeine is in fact the response to caffeine withdrawal rather than the effects of the caffeine itself.
Ever feel fatigued a few hours after drinking coffee? Feel more alert after that cup of coffee?
The reason is that a few hours after that first cup you enter caffeine withdrawal which makes you feel fatigued, drinking another cup reverses this effect and you feel more alert.
So in summary, caffeine doesn't appear to improve mental alertness but it can reverse the effects of caffeine withdrawal.
The bottom line appears to be consume caffeine consistently or not at all.
Improves exercise performance
Caffeine does improve exercise performance and multiple studies confirm this to be a fact. Here are a few examples:
Elite distance runners – When given 10mg caffeine per kg of weight before a treadmill run to exhaustion, they outperformed the group not consuming caffeine.
Exercise feels easier – As caffeine is a central nervous system stimulant it makes it easier for your body to recruit the muscles needed to perform a task. This reduced the perceived level of effort during exercise.
Delayed muscle fatigue/Improves post-exercise recovery
Depending on the intensity of the exercise you do, your body can use either fat or carbs for fuel.
Low intensity exercise (walking, light jogging/cycling etc) mainly uses fat for fuel and higher intensity exercise (sprinting, weight lifting etc) uses mainly carbs.
For fat to become available for fuel it needs to be released from fat cells, this is called mobilisation.
Caffeine is able to do this and it extracts free fatty acids into your blood stream which can then be burned off for energy, this is called fat oxidation.
As your body is using fat for fuel it spares the stored carbs in your system (glycogen) which means your muscles don't fatigue as quickly.
In addition to this, post exercise recovery involves refilling glycogen levels so your energy levels return to normal.
Ingesting caffeine with carbs post workout increases glycogen storage by more than 60% compared to consuming carbs alone.
Speeds up metabolism
Caffeine increases your metabolic rate which means that your body burns more calories while at rest, this is why caffeine is touted as a weight loss aid. In reality, the amount of calories burned by supplementing caffeine is negligible so consuming caffeine alone won't do much.
However, following a calorie controlled diet and supplementing with caffeine could have positive effects on total weight loss.
---
Summary
Caffeine is safe to consume supplement which has a number of proven benefits. Whilst mental alertness is only restored not improved, its effects on exercise performance, fatigue, recovery and metabolism make this a worthy and cheap addition to your supplementation.
Final verdict: 5/5 – Safe and well studied with proven results at a low cost.
---


Return from Caffeine Effects Human Body to Best Diet Supplements


Return to Free Workout Plans For Busy People