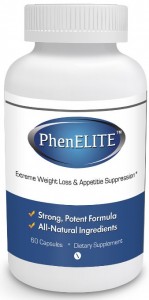 Amazon Bestseller: PhenELITE Weight Loss Diet Pills
Ephedra vs ephedrine, what's the difference, are they safe, are they legal? This article clears up everything you need to know about ephedra and ephedrine HCL.
Ephedrine and Ephedra have been used as weight loss aids by dieters and bodybuilders for years but it's important to understand the difference between the two and consider carefully whether its for you.
Why do people take Ephedrine and Ephedra?
Both ephedrine and ephedra are the subject of such attention due to their effect on the body which include:
Increases metabolism and calories burned while resting
Suppresses appetite
Preserves lean body mass (muscle) whilst dieting
Increased focus and concentration
Whilst these are no doubt desirable, it's critically important to understand the dangers and know your facts before considering if you should take either ephedrine or ephedra.
---
Ephedra vs Ephedrine: What's The Difference?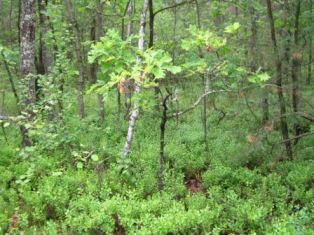 Ephedra
Ephedra is an alkaloid extracted from the Ephedra sinica plant which has long been used in Chinese herbal medicine to treat allergies, bronchitis, asthma and other flu-like symptoms.
Ephedra is known by many names:
ma huang
Chinese ephedra
Sida cordifolia
epitonin
Of the active ingredients, the most significant are the alkaloids ephedrine and pseudoephedrine.
These ingredients increase blood pressure and heart rate, make it easier to breathe and have a thermogenic effect as they increase body heat and metabolic rate. This means your body burns more calories that it usually would.
Ephedrine HCL
Ephedrine Hydrochloride (HCL) is the pharmaceutical equivalent of ephedra and as it's engineered in a laboratory it is more stable than natural ephedra.
The potency, side effects and quality are consistent which potentially means ephedrine HCL wins the ephedra vs ephedrine safety test.
Commonly Found In
Pseudoephedrine, one of the alkaloids of the ephedra plant is the main ingredient in over the counter cold medication and decongestants such as Bronkaid. Many dieters fed up with struggling to obtain ephedrine or ephedra use Bronkaid as a cheap substitute.
Ephedra and ephedrine have also long been the key ingredients in weight loss supplements and diet aids and have been used by athletes for increased energy, endurance and alertness.
---
The EC and ECA Stack
Dieters have long coupled ephedrine HCL with other compounds to enhance the effectiveness, the most popular of which are
caffeine
and aspirin.
These are commonly referred to as the EC and ECA stack:
E – Ephedrine HCL
C – Caffeine
A – Aspirin
In a study called
"The effect and safety of an ephedrine/caffeine compound compared to ephedrine, caffeine and placebo in obese subjects on an energy restricted diet. A double blind trial."
it showed that "We conclude, that in analogy with animal studies, the ephedrine/caffeine combination is effective, while caffeine and ephedrine separately are ineffective for the treatment of human obesity."
So ephedrine alone doesn't help you lose weight but when stacked with 200mg caffeine three times per day the EC stack was effective.
The level of aspirin required to make it effective when added to the EC stack is around 325mg. The problem with this is that 325mg three times daily equates to 975mg aspirin which can put you at risk of ulcers, gastrointestinal symptoms and even internal bleeding.
For this reason its best to avoid adding aspirin to the EC stack.
---
Go to
Ephedra vs Ephedrine Part 2: Cutting Through The Controversy!
for more on side affects, why ephedra was banned and the legality of these supplements.
---
Return from Ephedra vs Ephedrine Part 1 to Best Diet Supplements


Return to Free Workout Plans For Busy People